Construction Services Incorporated John Thill, Contractor Lic # B-378059 BuildCSI.com
NEW CONSTRUCTION and ADDITIONS
New Construction and Additions are one of our top specialties.   From design, plans, permits through turn-key finish, we bring your dreams to reality before your eyes.
REMODEL
Remodeling is  a major part of our work portfolio. We work with clients to provide top quality workmanship and trustworthy services, helping make your dreams come true.
FIRE and RESTORATION WORK
Some of the most challenging days are when tragedy hits unexepectedly. We know, we've been there after a fire in our home. We dealt with the many numerous aspects of trying time.  When you face these challenges, know we are here to help - from whom to contact, working with your insurance company to get the best help and reimbursement possible, to rebuilding and restoring your property to its full potential.
We work with you, every step of the way. Let us do the hard work, so you won't have to.
TESTIMONIALS
Dan & Lynn Wagner, Santa Cruz, CA
Dan: "We completed a major remodel to our house and are so happy we chose John Thill to do the work.  John and his staff were helpful from the very start, through the entire planning stage, to the end, including where to hang the towel bars. The on-site crew was very considerate and mindful of our needs. Our home is now a dream home! Thanks, John Thill!" Lynn: "John Thill's crew were awesome to have around; they felt like family. The design team was so helpful thinking ahead and avoiding any errors that we might have made on our own, as homeowners. The final results are just awesome, more practical and beautiful than we had even dreamed."
Frank & Stephanie Kaehler, Santa Cruz, CA
"John Thill, the President of Construction Services Incorporated, is an easy person to like. He is both honorable and highly conscientious, very detail oriented. We could not have found a better contractor to bring our Victorian built in the 19th century into the 21st, while retaining its original look and feel. In addition, his selection and control of various subcontractors was vital to the 
final outstanding end results.  All the men working in this project were highly skilled, all put forth the extra effort that makes the difference between a good job and a great job.
"My wife and I highly recommend John Thill as a general contractor. The finished product is beautiful, both inside and out, winning an award from the Santa Cruz Historical Commission. The house is at 724 California Street, Santa Cruz.  Drive by and look it over. Look at the detail that had to be saved or reconstructed. You will be amazed at what modern skilled craftsmen with excellent leadership can accomplish."
Soquel Highlands - Tina Cacace & Chris Baker
"Our experience with John Thill was simply terrific! It was an absolute pleasure working with he and his team of professionals who gave our vision of a dream kitchen remodel a Happy Ending!
"All parties involved in making my ideas a reality were pleasant to deal with, attentive and respectful.  I commend them for their utmost professionalism. We were most impressed with the meticulous and conscientious way they operated every step of the way. We are beyond thrilled with our new kitchen and want to extend our gratitude to John and his stellar crew. "Many thanks for a job well done! All the best to you and yours." Smiling Clients, Tina Cacace & Chris Baker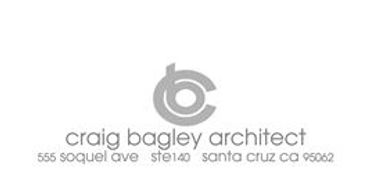 "John Thill brings a high level of professionalism and skill to a project. He is respectful of the architect's role, and knows how to work together for the benefit of a homeowner. He documents things thoroughly, and this promotes accountability to the homeowner. "Many design decisions end up as part of my drawings; many are left to be decided during construction. This is often what is most economical to a homeowner. For those decisions deferred to the construction phase, John has the patience and grace to help homeowners make informed decisions on the countless finish details that are often of greatest importance to them. I can count on John to know when to include me in such discussions, and I know he won't make assumptions about my drawings without a call to clarify. For these reasons I'm happy to recommend him to others." Sincerely, Craig Bagley